El Hierro

El Hierro is an island where the stark volcanic landscape, impenetrable cliff-lined shores and location in the middle of the Atlantic make it both literally and figuratively remote. It's the westernmost island of the Canary Islands, and was considered the end of the world until Christopher Columbus set off to discover America in 1492. It remained the Meridiano Cero (Meridian Zone) until replaced by the Greenwich version in 1884.
The island has the UNESCO Biosphere Reserve designation and is home to natural swimming pools and crystal clear waters, ideal for swimming and scuba diving, as well as large areas of protected woodland in the inland area.
Its steep rocky coast is very different from the wide beaches that are dominant on the Canary Islands. However, there is a beach of 14 kilometres length at Golfo. The highest mountain, Malpaso (1.501 m.), at the centre of the island, provides a wonderful viewpoint over volcanic craters and woodlands.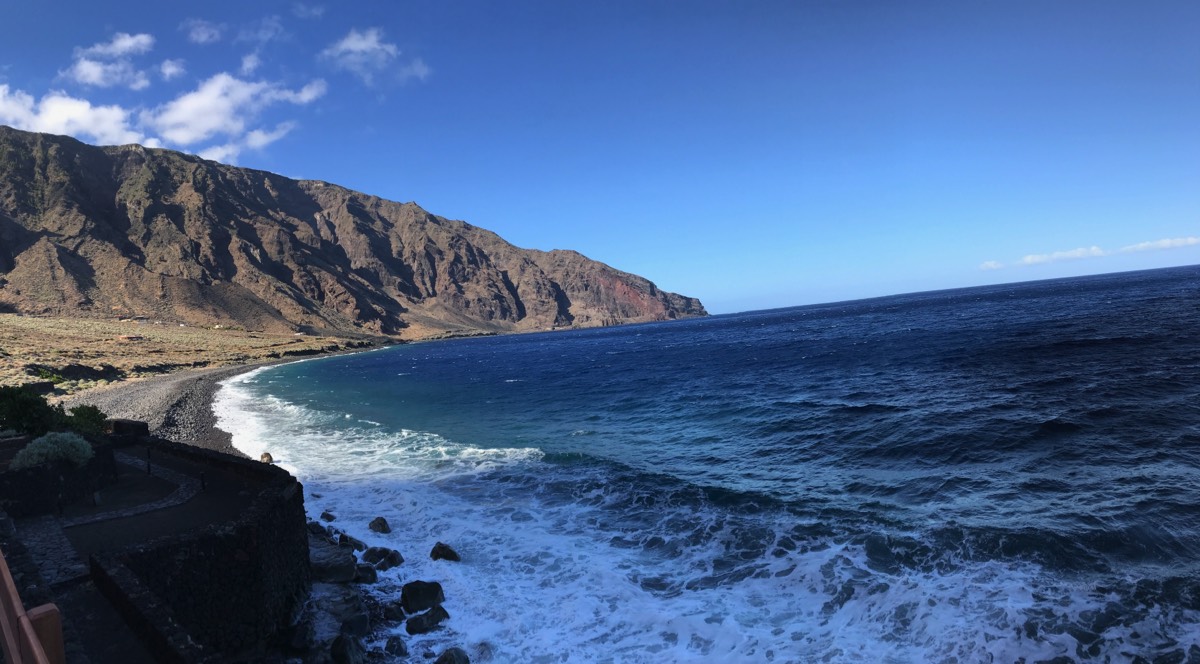 Electricity from the Wind
Wind is a regular feature of El Hierro and its effects are seen from plants and trees that have become bent from its force.

There is also sufficient rain to meet the needs of the 10,700 inhabitants, but the five wind turbines near Valverde in the north east of the island will produce up to 11.5MW of electric power that will supply the island's energy needs, as well as to pump water from a reservoir near the harbour to a bigger reservoir at a higher level within a volcanic crater.

If there is less wind, water is released from the higher reservoir through these pipes that will drive hydraulic turbines to create electric energy. Therefore, electricity can be produced by wind or water power, which provides a good example of renewable energy working effectively.

In 2012 the oil-fired electricity power station that currently produces electricity for the island will close, and this will reduce carbon emissions and save on the cost of 6000 tonnes of oil each year.

Although this renewable energy project will have cost
€65 million, the future income from this energy source will eventually repay this investment, cover future maintenance and replacement costs, and still make a profit.