La Graciosa


Recently declared an 'island', La Graciosa is the only inhabited island in the Chinijo Archipelago, all of which form part of the largest marine reserve in Europe and is an area of outstanding natural beauty.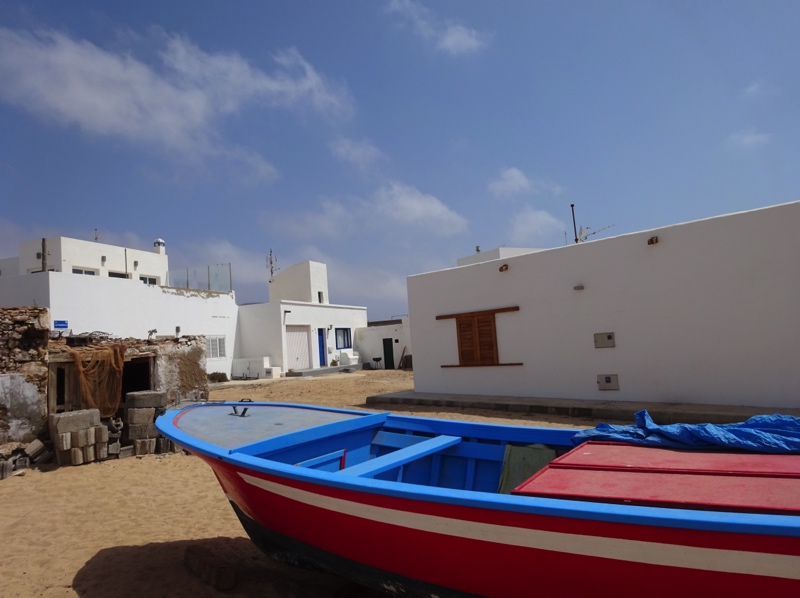 The island has the UNESCO Biosphere Reserve designation and is home to natural swimming pools and crystal clear waters, ideal for swimming and scuba diving, as well as large areas of protected woodland in the inland area.
Its steep rocky coast is very different from the wide beaches that are dominant on the Canary Islands. However, there is a beach of 14 kilometres length at Golfo. The highest mountain, Malpaso (1.501 m.), at the centre of the island, provides a wonderful viewpoint over volcanic craters and woodlands.
La Graciosa is the third-smallest island, also linked to the municipality of Teguise. This island has a small population with a small village on the southeastern part. Two piers and a yacht dock area are featured in the bay.
As part of the easternmost islands in the archipelago, and the smallest inhabited Canary Island, the island is extremely arid and entirely made up of bushes and dry soil. Its length is 8 km and the width is 4 km, making an area of 29 km². There are no natural water sources on the island and desalinated water has been piped directly from neighbouring Lanzarote since 2001.

Fishing is the main island industry and the harbour houses the local fleet, as well as a regular ferry service running to and from Orzola in the north of Lanzarote.


Most people visit La Graciosa to enjoy the complete tranquility and the island's beautiful, unspoilt beaches. The jewel in the crown is Playa de las Conchas, hidden behind sand dunes in the north west of the island. Swimming here can be dangerous due to strong currents, but the view across to the neighbouring uninhabited island of Montana Clara is well worth the one-hour trek. Alternatively, relax on the beach by the harbour and stroll into town for some of the freshest seafood around. The island is also wonderful for bird watching, mountain biking, hiking, surfing and kite surfing.


The island is also thought to have been the real life setting for Robert Louis Stevenson's classic novel 'Treasure Island'.